After more than sixteen years of experience managing influential global advertising and marketing strategies of high profile brands, Sheila Brathwaite became the Founder of What To Be.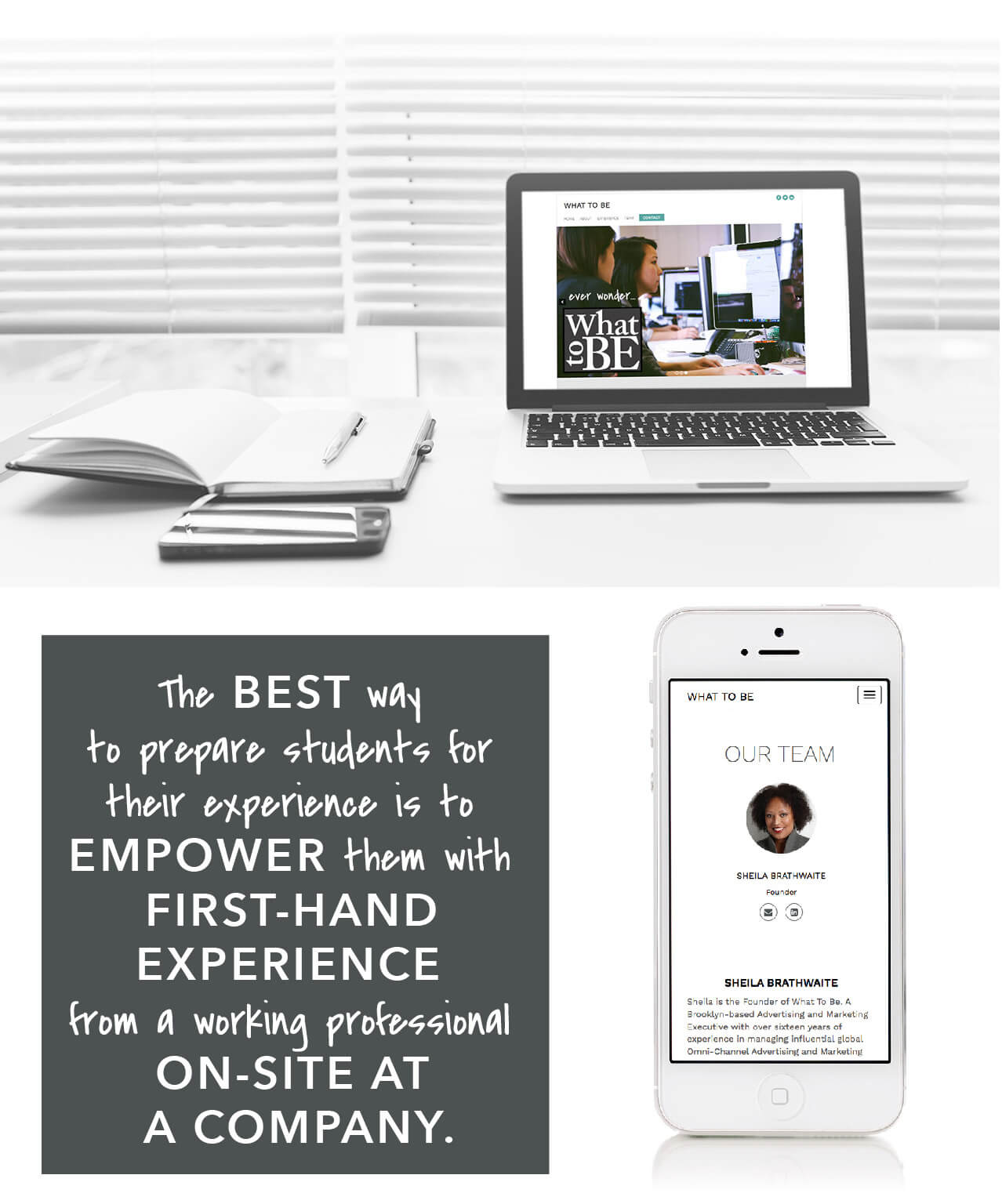 What To Be is a nonprofit organization focused on helping motivated students begin to engage in the global workforce by fostering valuable professional skills and introducing influential networking opportunities. Sheila's background in a variety of professions—including media, entertainment, corporate, fashion, non-profit, government, legal, medical, and education—allow her to create key connections between career-making companies and standout new talent. Sheila is able to channel her talents as an entrepeneur, mentor, and success-maker, and uses her leadership skills and life experiences to guide students in positive and optimistic directions. If you know an enterprising high school student that you'd like to see really shine, reach out to What To Be.
What To Be's website is a simple, responsive, flexible, "long page" style built to anticipate the growth of this great new company, as more team leaders are announced and its program offerings develop (look for a prebuilt online application reveal) and the back end is smooth and intuitive. We can't wait to see how this site grows up!