In the spirit of giving, Rambillo took on a pro bono project with our children's elementary school. The annual direct appeal campaign is a grassroots fundraiser to enrich the school's outstanding curriculum, help build community interaction, fund vital supplies, and train our dedicated teachers.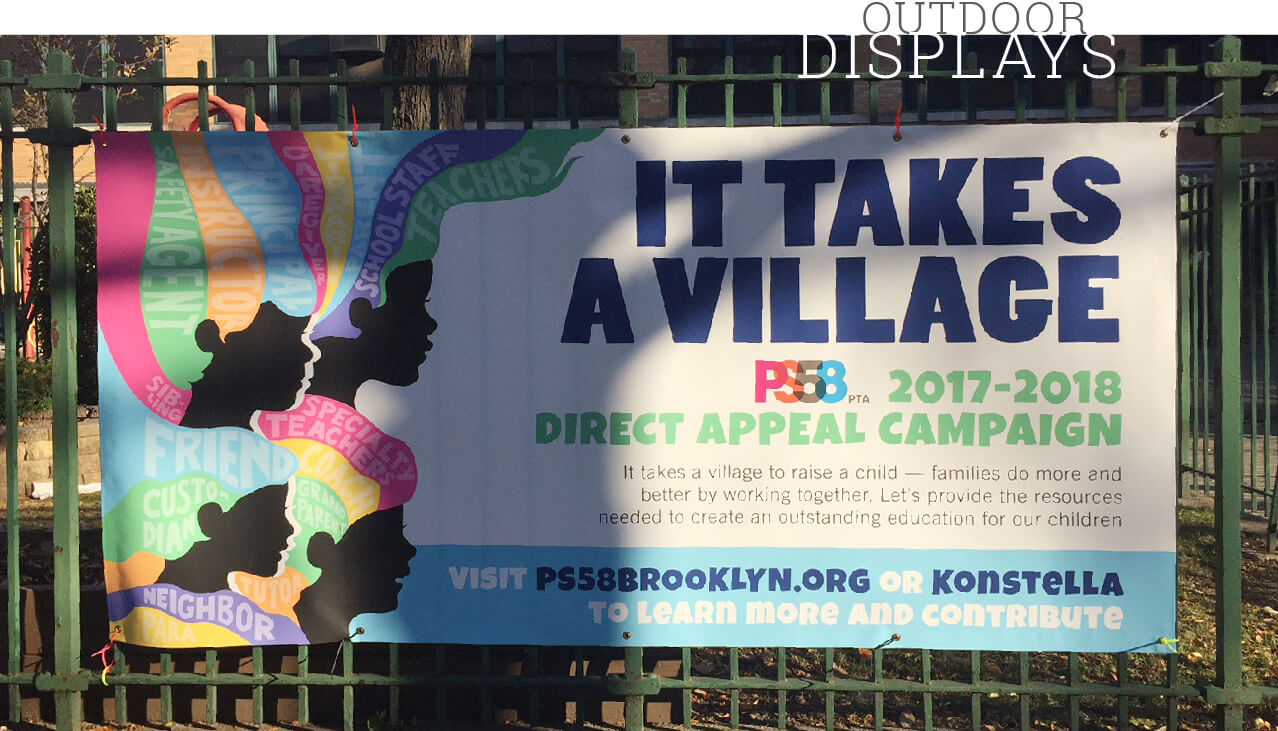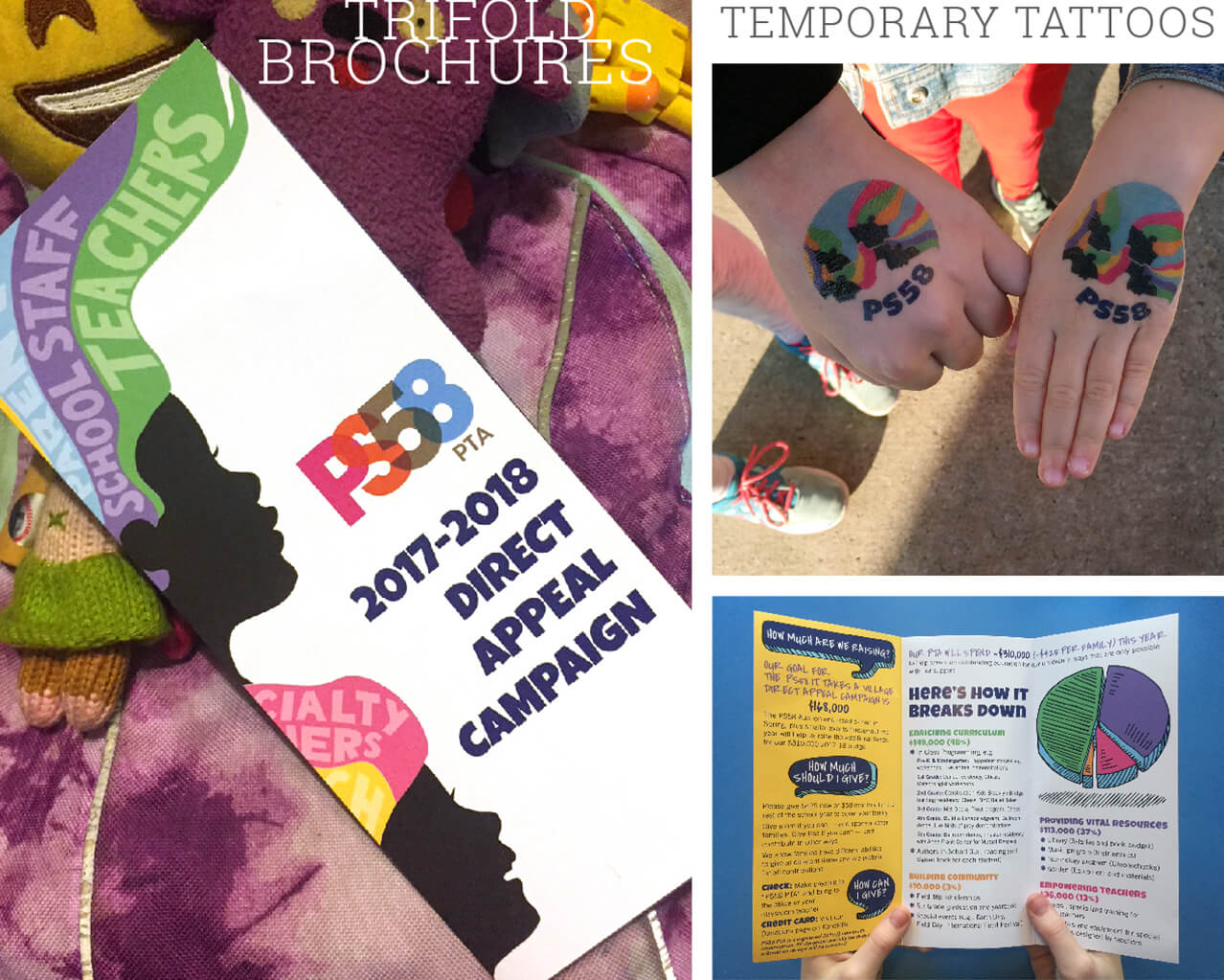 This year's theme was "It Takes a Village," and the fundraising campaign was interested in a period look. We drew inspiration from iconic designers like the great Milton Glaser, and built a colorful, groovy campaign that pulls together many of the inspiring people that can touch a child's life in any given day. The campaign reached families with a take-home brochure in backpack mail, giant banners in the school's main playground, and weekly flyers. Thermometer graphics were also created to track the campaign's progress, and on a special call for participation day, kids wore temporary tattoos with the campaign graphics to school.
It DOES take a village to raise a child! This was a fun project that we were personally invested in.