Think pop culture with a dash of Mexican wrestling. Kevin Maher, the comic genius behind the acclaimed series Kevin Geeks Out, thinks like that all the time.
Kevin Geeks Out is an awesome, two-hour video variety show, performed mainly at Nitehawk Cinema, that digs deep into the fascinating phenomena that occurs in movies, tv, and real life. The show's been lauded as one of the best in NYC, and it needed an online destination that would hold up to those props. That's where Rambillo came in.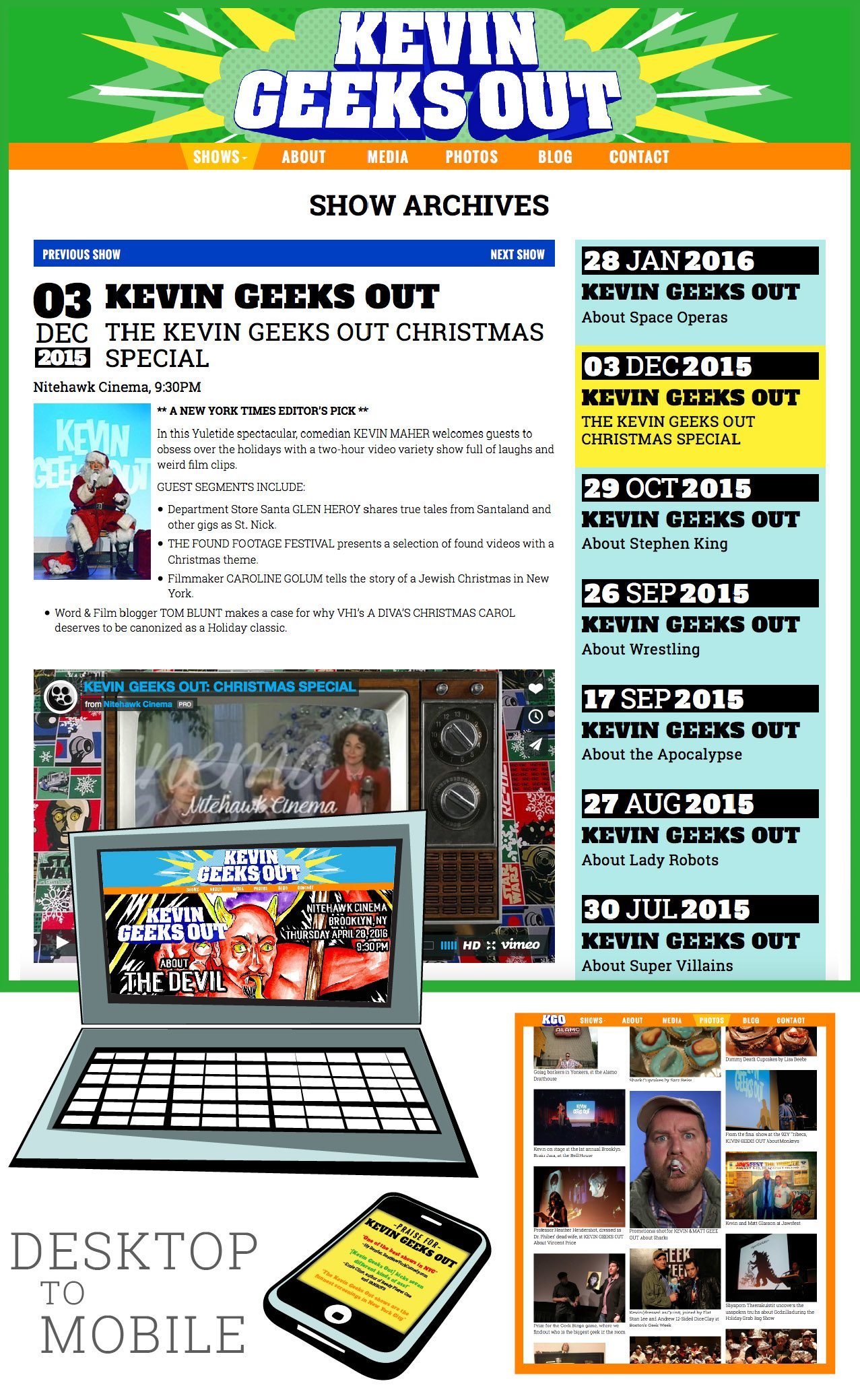 KGO's site structure is all about the timeline as a base, showcasing upcoming events and neatly tucking them into the archives once they've happened. The front and back end are easy to use, update, and navigate—each entry automatically falls into calendar order. We also integrated Kevin's old Blogger/Blogspot blog, migrating years of content, to make it all come together in one shiny new look. The splashy color, bold type, and comic book graphics reflect Kevin's favorite design themes, and this fun site is worthy of one of the coolest comics we know.
This was truly a labor of love. We're happy and proud to have been a part of it!